Just a short drive from Beverley in East Yorkshire, and I mean a short drive of only around 5 minutes, you will find this splendid camp site tucked away along a farm track.
The site itself has thirty pitches of which eleven of them are hard standing with water and electric. Now, this is by no means a big site so you can't expect too much in the way of facilities. However, given its size it puts many larger sites to shame. With clean and functional male and female showers/toilet blocks which have lovely warm showers and heating, there is nothing to complain about here. In addition to the showers, you will find a utility room with dishwashing facilities. There is a fridge/freezer available for use and you can hire BBQs and fire pits to while away those long summer evenings.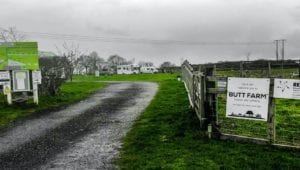 Other quite nice touches they have set-up on site are a dog shower, secure bike storage, E-bike charging and a bike wash.
If you are a keen cyclist you can't go wrong here as there are numerous routes you can cycle around the area through very quiet lanes taking you out into the Yorkshire Wolds. Beverley itself is just a short cycle ride away mainly off-road and taking around 10 minutes.
Forgot your bike, or don't cycle then a fairly straight forward stroll taking 30 minutes also gets you into the centre of Beverley. Once in the centre you will find an array of independent shops, bars, restaurants and traditional pubs. One pub worth a visit is locally known as Nellies. I'm told the reason for this is back in the old days Nellie used to be the daughter of the owner and it was her job to bring up the beer from the cellar in buckets as they didn't have any pumps to get it up to the bar. Later Nellie took over managing the pub until it was sold to a brewery in 1976.
Beverley also has regular street markets and there is a race course there too with meetings through the summer.
Further afield you can also visit Hull, York and Bridlington. The site is also well placed as a stop over if you are planning on getting the ferry to Europe from Hull.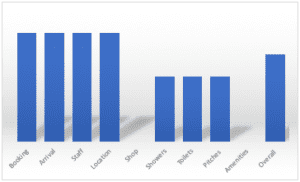 We found ourselves at the campsite in February, timed to coincide with one of the winter storms, to meet up with some friends in the area. Even with the heavy rainfall the campsite drained well and was only slightly squidgy under foot.
This is a great campsite and open all year and would make a superb long weekend away at anytime of the year. Being just short of 2 hours driving time from our base and so close to the amenities in Beverley you really can't go wrong. Oh, and did we mention the large supermarket just 5 minutes away which probably explains why the site hasn't set-up a shop itself.
Looking for a long weekend in one of our campervans or motorhomes then this could be a destination worth considering.
The link to the campsite is here.