Modern and Classic VW Camper Vans for Hire. We are based in Altrincham, Cheshire and close to Manchester city centre and only a few minutes away from Manchester Airport.
At New Horizon Camper Van Hire our aim is to ensure you have an amazing time exploring the places that make Britain great. With our iconic VW Campers you can enjoy life on the open road and make your home where you park it. We will do whatever we can to ensure you get the most from your holiday with a range of additional equipment available to hire, and if required we can also plan your itinerary for you and organise your campsite bookings. If you want to take one of our Campers into Europe, then we can also accommodate this.
You don't even need to travel far – being based in Cheshire you can find lots of fabulous places within two hours drive of our pick-up location. Wales, The Peak District, The Northwest Coast, The Lakes and Yorkshire are all close by and all have something different to offer.
Our fleet consists of modern and classic VW Campers all waiting to take you on your next adventure.
The VW Type 2 Camper is one of the most iconic vehicles on our roads, they never fail to put a smile on everyone's face from small children to grown-ups alike. If you hire one of these then don't forget to give a wave to fellow VW Camper drivers. (Its the rule.)
The modern VW Camper still has the spirit of what the original T2 represented and also has a strong following of enthusiasts. These versatile vehicles drive like a modern car and are fitted out with all the comforts you will need on a camping trip. They even have electric heaters so you can go camping all year round. Want to travel further then these Campers are for you.
Always wave at other VW Campers especially if they wave at you.
Surf boards look good on the roof, but roof boxes are out.
Never under any circumstances admit that you are lost, remember your just exploring other options.
Chill-out when driving, your not going to break the land speed record, enjoy the journey.
Do not try to drive on three wheels and make sure the doors are closed when you set off.
Take plenty naps, but not whilst you are driving.
First person up gets the brew on.
Drive your Camper with love.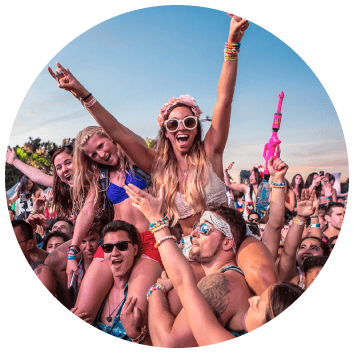 Going to a music festival?
Hire one of our Campers for a long weekend for the ultimate in coolness. Better than a leaky tent and oozing serious camper envy.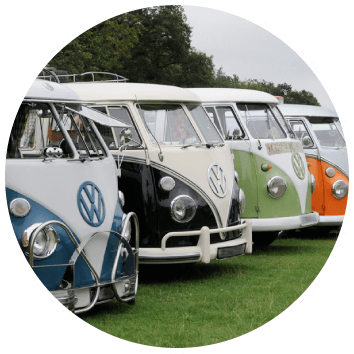 VW festivals
Why not hire one of our VeeDubs and check out one of the many VW festivals that take place throughout the country. This is a truly unique experience and opportunity to take part in the ever growing VW scene in the UK, what better way to experience this than in an iconic VW Type 2 air cooled van.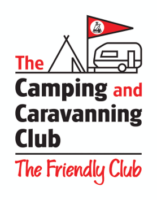 New Horizon Camper Van Hire are part of the Camping and Caravanning Club's Privilege Scheme. This means that you have access to over 110 participating campsites, at discounted rates, throughout the duration of your hire period.