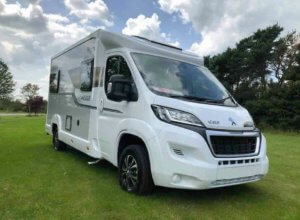 Following the latest lockdown guidance provided by the government we have been trying to seek clarification in terms of what this means for people wanting to hire one of our vehicles and get away for a long awaited break. We have been monitoring the news feeds daily from many organisations to try and obtain some indiction of when campsites will re-open again.
At the moment there is very little clarity, our assumptions are that there may be further easing towards the end of June but this will all depend on the infection rate and the alert system status which the government has ruled out.
We are a highly ethical company and strive to always do the right thing and are holding all departures until we know the situation with camping sites and the latest government guidance. Our bookings are significantly impacted, we have refunded in full all customers that had departures occurring inside the current lockdown timeline and those that have had their festivals cancelled. We think this is the right thing to do and we hope people will return to us next year. We have no plans to close-up the business, we are in a financially strong position and we are confident we will still be here next year.
Our aim was to continually double our fleet year on year, unfortunately this may now be impacted. However we still have some lovely vehicles waiting to take you on your next adventure once the lockdown restrictions have eased. There are still many days of summer 2020 remaining to get out and enjoy the UK.
If you have any queries as always just get in touch.